Join us in 21 Days of Thanksgiving
Prayer Challenge
Thanksgiving Service:
Tuesday, November 21st, 7:30pm
NO Bible Study on
Wednesday, November 22nd
Greater Life has FREE Home Bible studies going on throughout Kansas City and surrounding areas! Please
contact us
if you are interested in joining one, or if you are interested in having your own personal FREE Home Bible study taught by one of our teachers in the comfort of your own home!
Online Giving!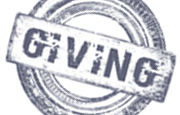 We now offer easy and convenient
"online giving"
. No need to hassle with checks!
Click here
Sunday, 10 AM Service
Sunday School classes for children & students downstairs.
Sunday Night Prayer 5:20 – 5:50 PM
Sunday, 6:00 PM Service

FAMILY CHURCH
7:30 PM Wednesday Night Bible Study

Adult Bible Study – in the Sanctuary (Teacher, Pastor Gates)
Classes for Preschool, Grade School,
Middle School and High School Students in the lower level
Thanksgiving Service: Tuesday, November 21st, 7:30pm
NO Bible Study on Wednesday, November 22nd
Greater Life
5225 N. Brighton Avenue
Kansas City, Missouri 64119
Office Phone:
(816) 453-6921