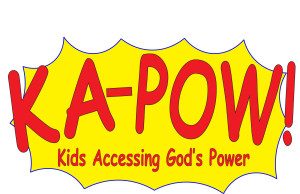 For kindergarten thru 5th graders,
KAPOW
is for grade school students. We meet on a Friday evening several times throughout the year for a time of fun, faith, and connection. The students come together for a biblical story and fun activities.
Click Here
to see pictures.
AMP is the student ministry of our middle school and high school students. Our students believe in living out loud for Jesus. We have many events throughout the year. We travel to Youth Convention and Youth Camp. We have fun outings such as Ice skating, bowling, and AMP nights. We encourage friendship and have a time of devotion. AMP is designed to promote and teach Godly principals with a youthful and positive manner. We learn about bible principals in an exciting environment. AMP is a powerful and exciting youth group that welcomes anyone with open arms.
Ladies Life – The Ladies Ministry of Greater Life supports each other to meet the spiritual and social needs of the ladies in our community. We have ladies meetings, bible studies, prayer, and special events. We have an annual Ladies Tea along with several other events.
Men's Life – The men enjoy the manly things during their gatherings for devotion & prayer (with food and fellowship afterwards) along with other events.
Hyphen Life – This group is made up of students that are not married and are from the ages of post high school (18) to 30. They get together for fun, fellowship, food, and bible studies in a casual atmosphere that is designed to generate thoughtful discussion and learning.
Golden Life – Our homes may be quieter, but the fun isn't over for those of us in the Golden Years. Join us for a good time during our next gathering!
Recovery Life-Meetings to walk the road of recovery from alcohol & chemical (drug) recovery through the power of the Spirit and Christian support.

Life in Focus Groups:
Parenting Life –Family Life – Married Life – Single Life

Greater Life
5225 N. Brighton Avenue
Kansas City, Missouri 64119
Office Phone:
(816) 453-6921