We offer convenient ways to give online.
You can set up your account and the secure server will save your bank account info for future donations.
No need to hassle with checks!
You can also set up automatic withdrawals to take place at intervals that you setup and can change at any time.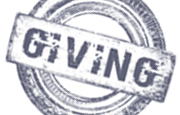 Click here to link to our giving platform (ACH, Debit & Credit Cards accepted)
If you prefer to use PayPal you can click on the link below.
Thank you for your contributions. Your contributions are tax deductible.